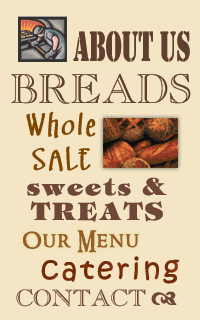 How Big is Your Crowd?
Whether it's an intimate family gathering, or a crowd of 800 people, we can cater it for you. Our complete menu is always available, but we'll work with you and tailor a menu for your event to make it even more special.

In the spring of 2006, we catered Rochester's Clean Sweep, a six-week spring clean up initiative, on May 20th and 27th. Each event date had over 800 participants.
If we can do it for 800 hungry people twice in a single week, we surely can do it for your event! Please contact us for more details and pricing.

We received kudos from Mayor Duffy,"Georgie's Bakery is back by popular demand!", the hungry crowd, and from the media for our efforts. Please take a look at some of the pictures from the Clean Sweep below.